India's leading clear aligner brand created & backed by orthodontists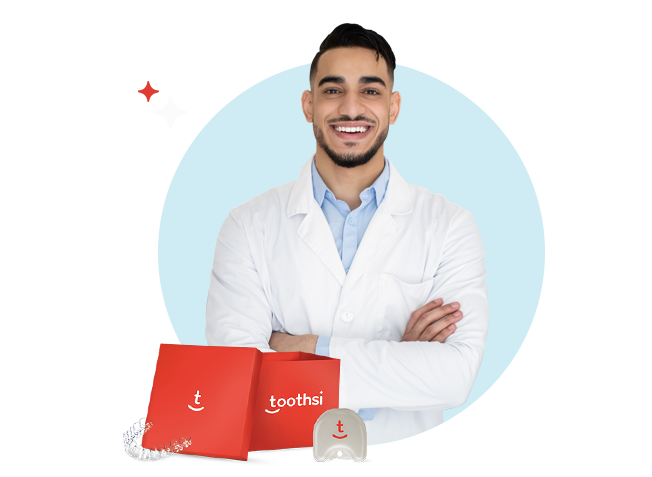 Why choose toothsi aligners?
easy procedure. effective results.
see your dream smile become a reality in an average of 6-8 months only.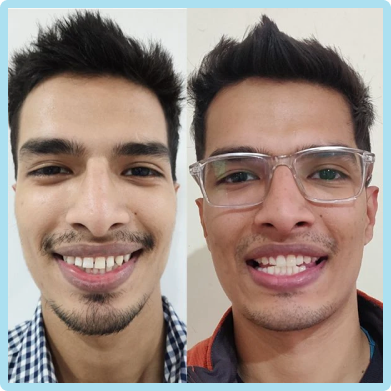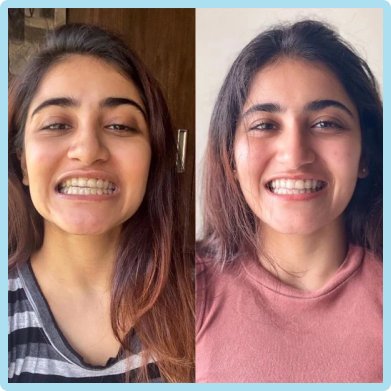 HOW IT WORKS
Teeth straightening is not rocket science
But it's definitely scientific and safe. Let's go step by step.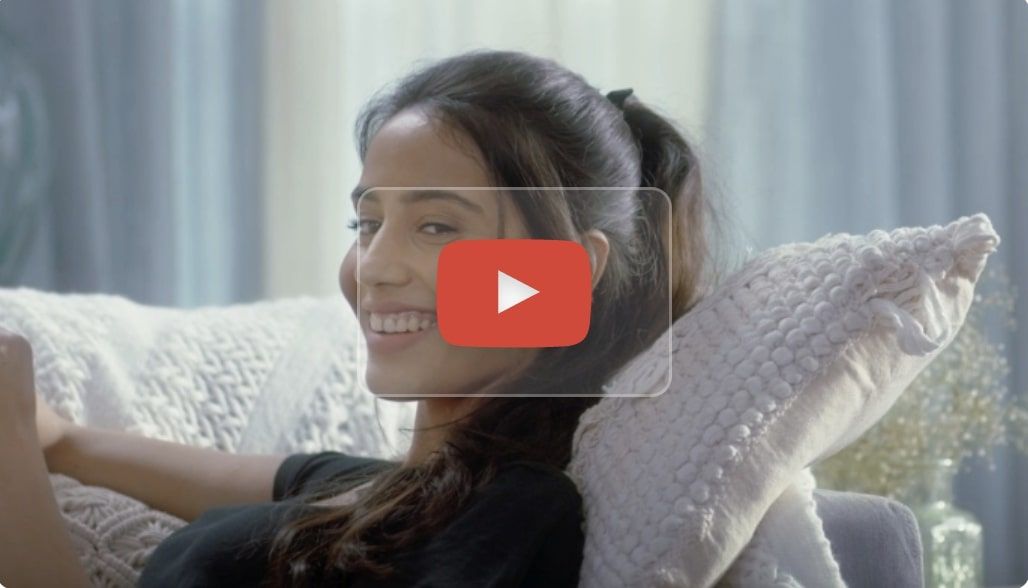 we work like magic
The first session, the impressions, the fittings & the delivery, happen at your doorstep. Every step is safe, scientific, overseen by experts, on par with global standards and painless. Your smile is in good hands. #MicDrop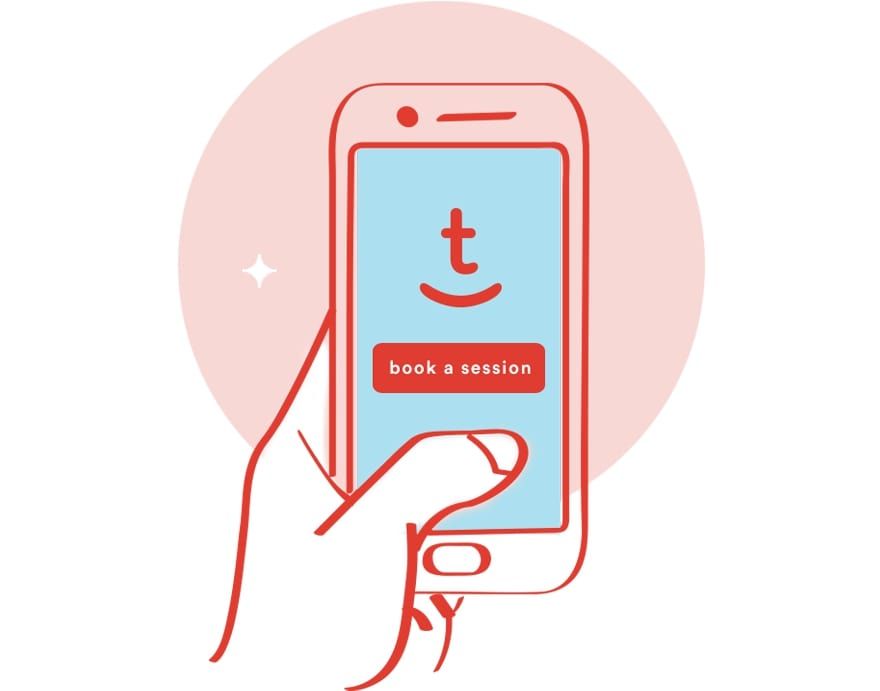 RESULTS
Witness the aligners magic
The following testimonials are non-fictional. No jaws, chins, lips, teeth or tongues were hurt in the process.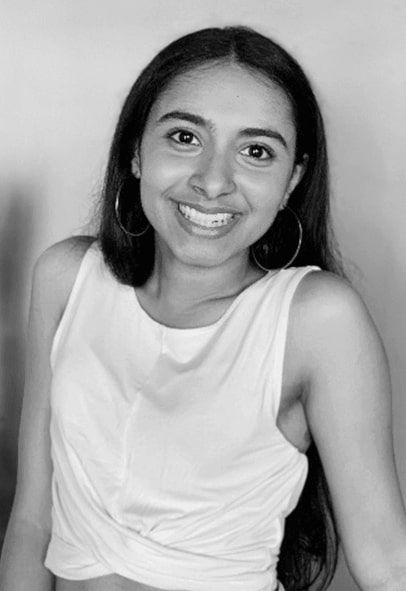 "I was so conscious of my smile and was finally relieved to find a solution that didn't require those ugly braces. I didn't want anyone in my college to know I was wearing aligners and toothsi made sure that happened. I'm really loving my new smile and I'm receiving so many compliments."
Palak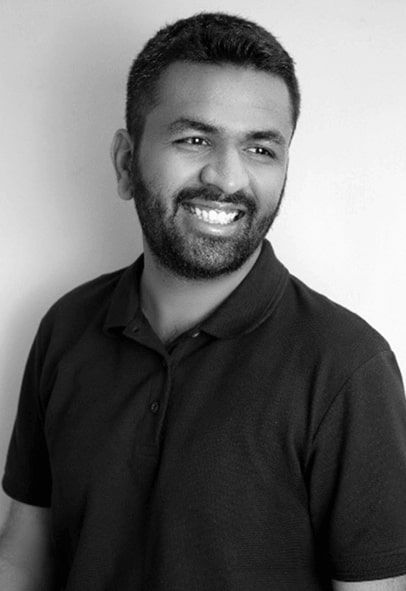 "I always wanted to get aligners but the huge price tag kept me away until I saw toothsi's prices. I couldn't believe that it was so afordable compared to the alternatives available in the market. It's super pocket-friendly and efective. So glad I found toothsi!"
Jay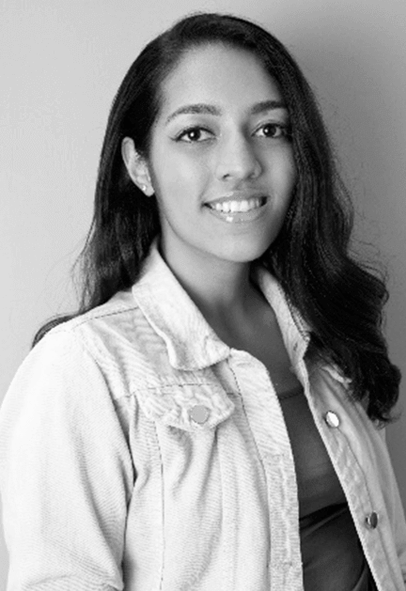 "I absolutely loved toothsi. I was a little skeptical if I would get the results that they promised but they proved me wrong. Earlier I used to hide my smile and now I can't stop smiling. Thank you toothsi for totally changing my life. You gave me the biggest gift."
Hardi
what makes us the experts?
US FDA approved, CE certified - aligner sheets
Cutting edge robotic technology
India's largest & only in-house aligner manufacturing facility
1,40,000+ smiles designed
100+ expert inhouse orthodontists & dentists
2000+ partner clinics across India
Constant virtual monitoring & support
PRICING
But an EMI always helps, doesn't it? Pay for your smile makeover in installments each month. We also have other options available.
can we come over?
SHOP
Expert Approved aligner accessories
view all